SAFETY SIGNS: 11x14" MATTED PRINT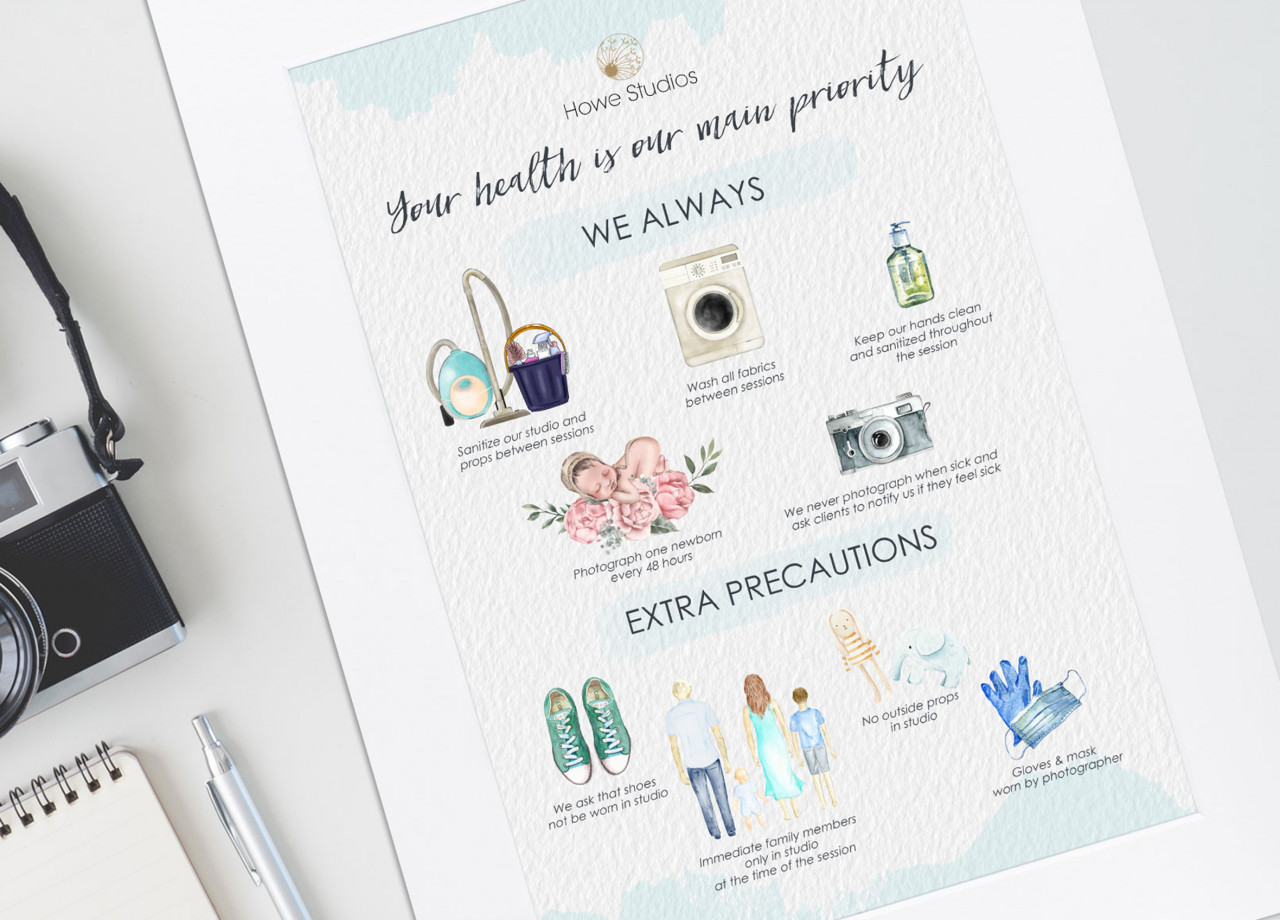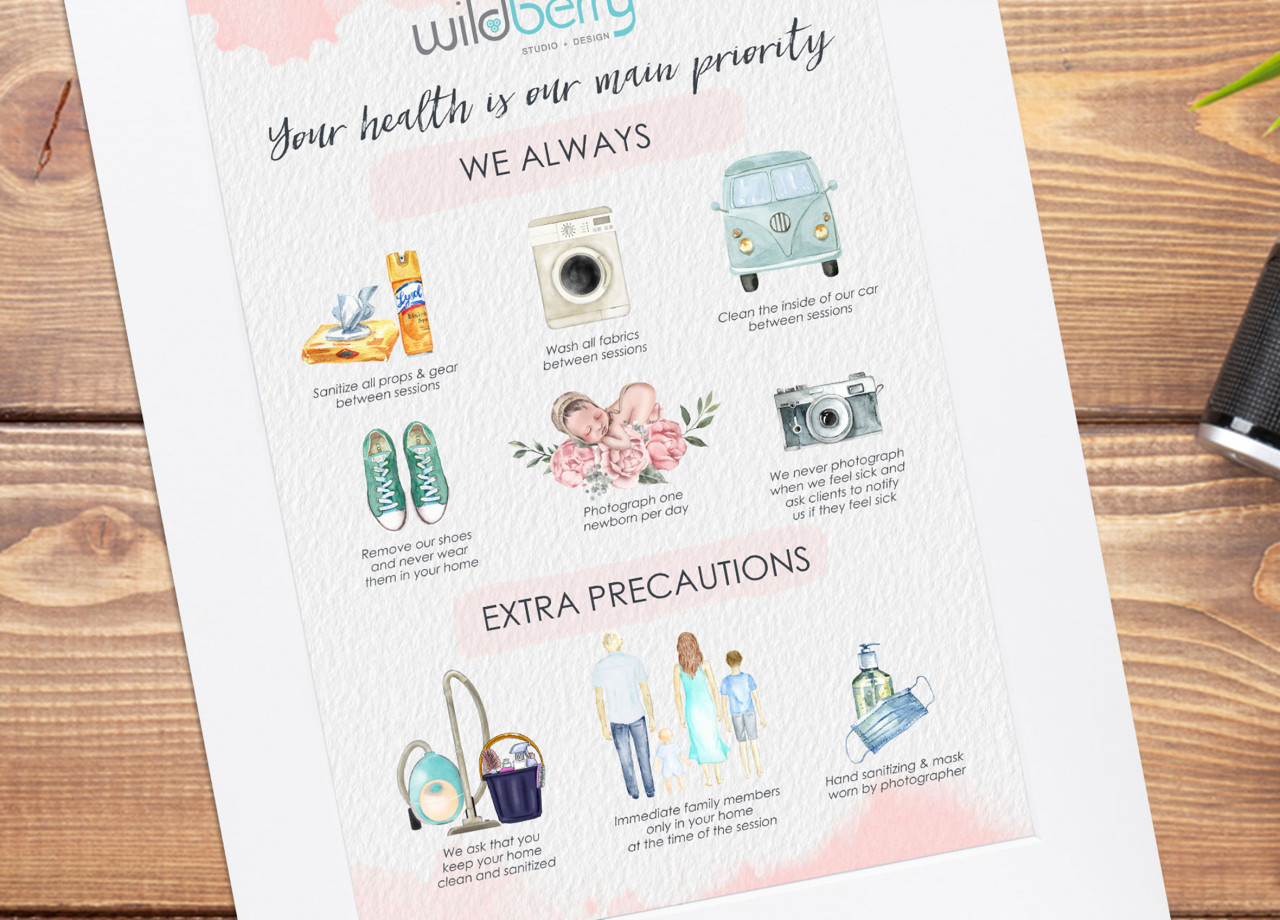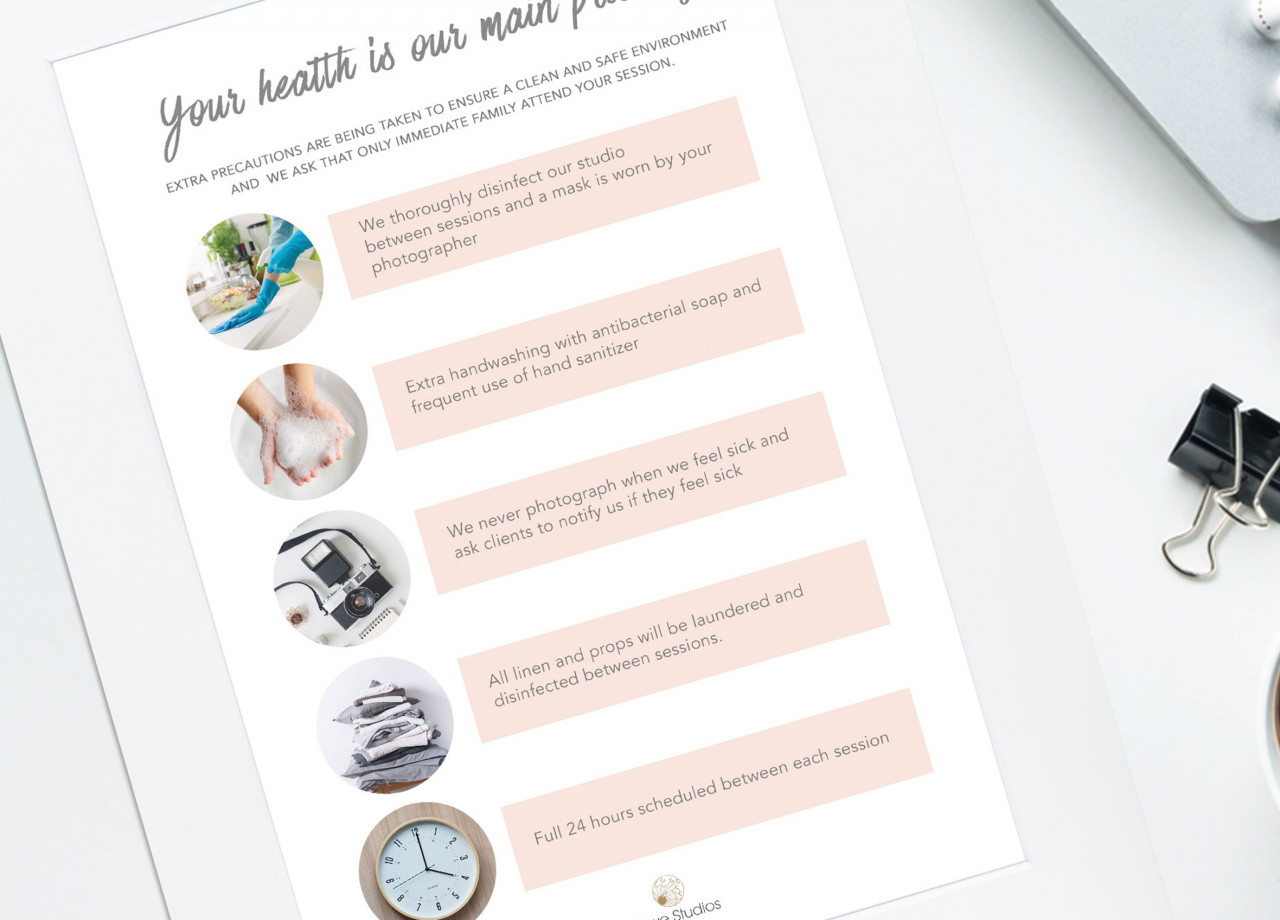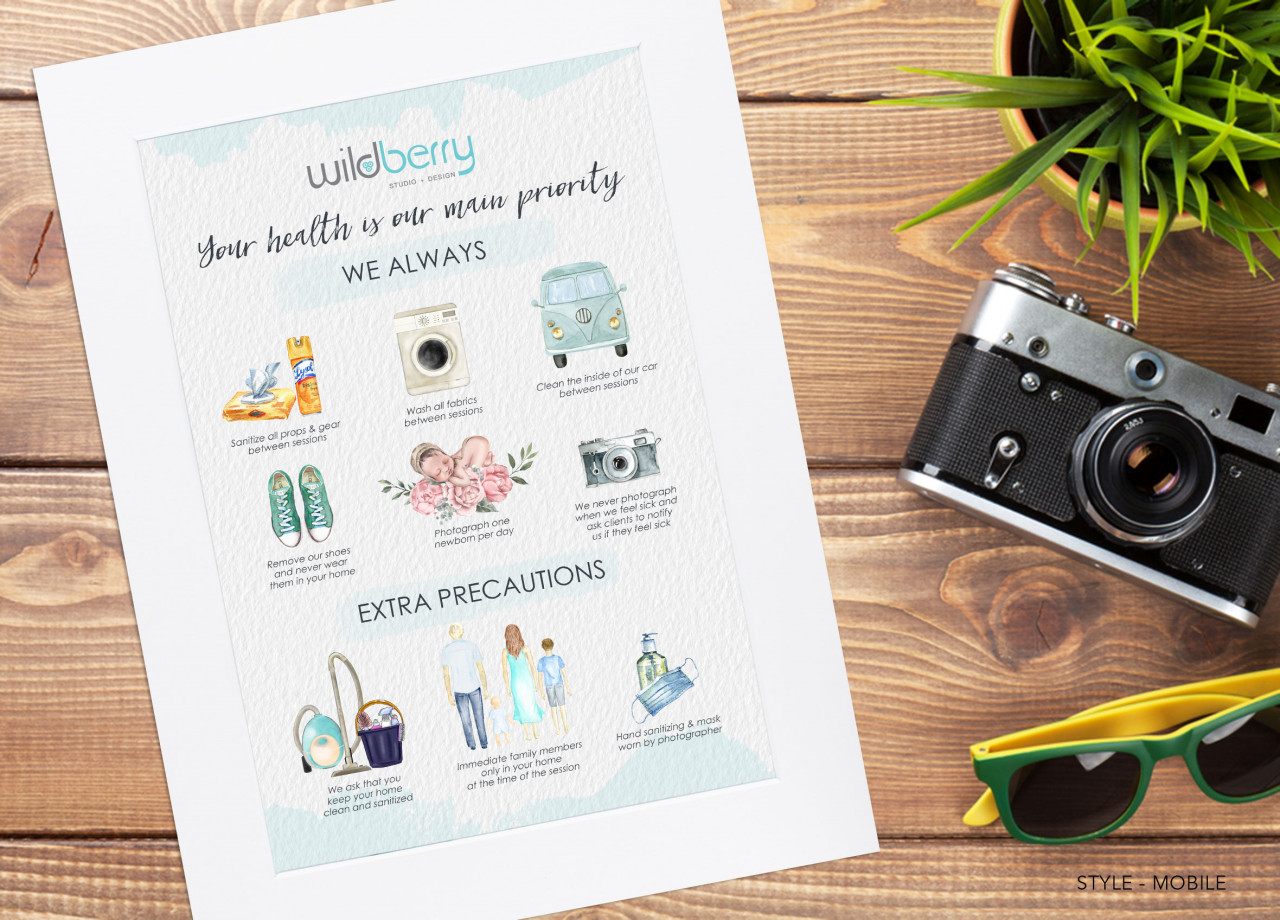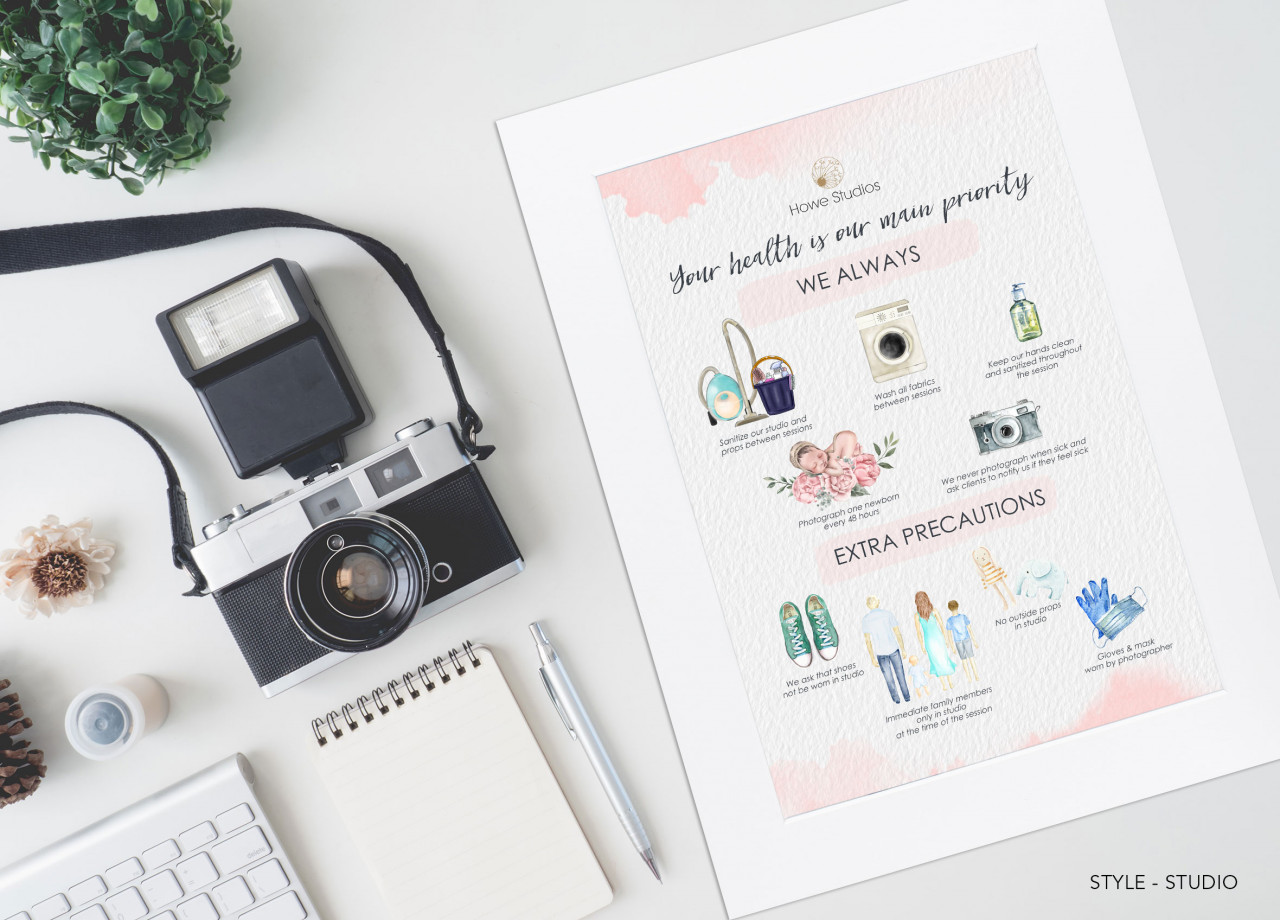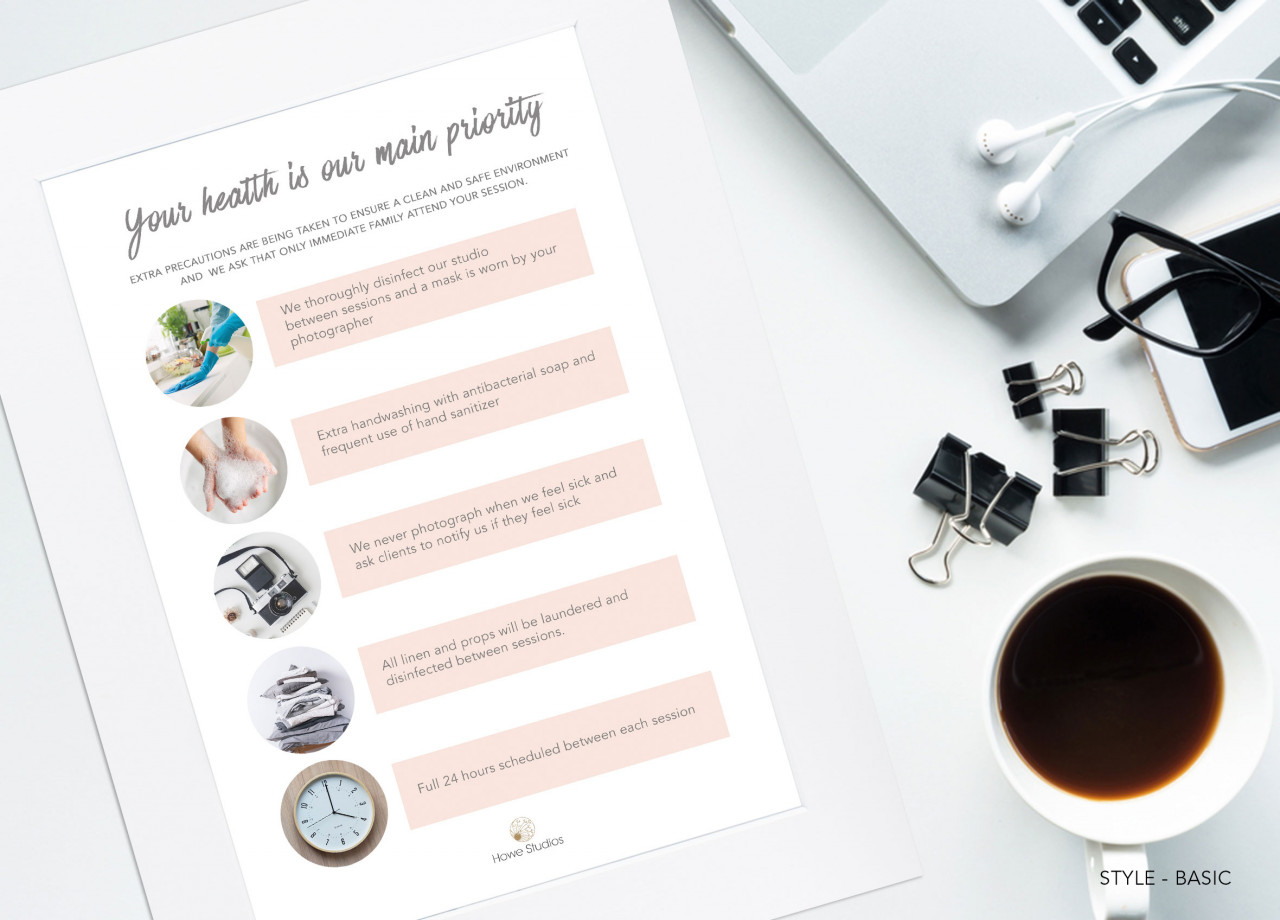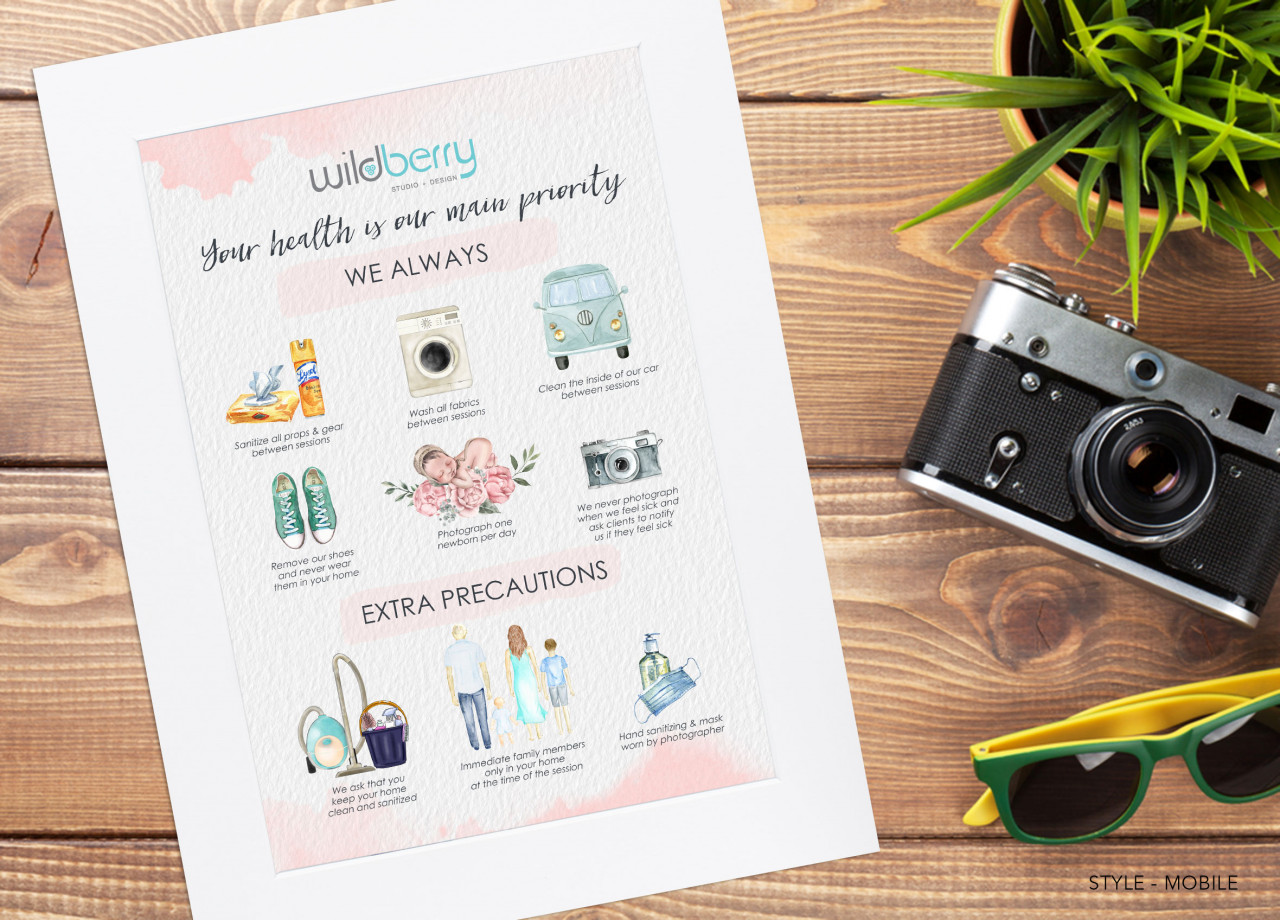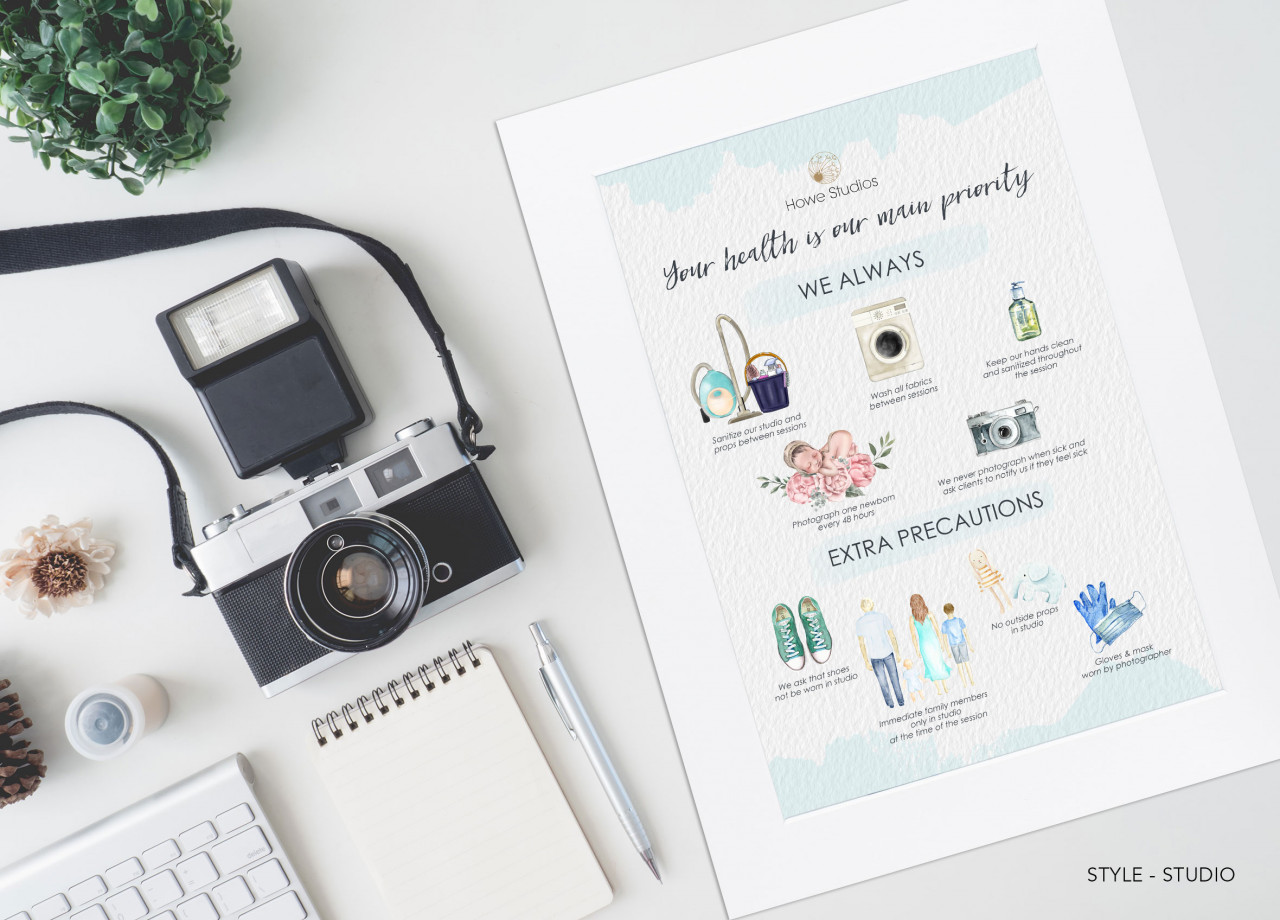 9x12" safety sign printed on lustre paper and mounted into a Frame Mount
Each mounted print has an cardboard easel on the back for display
Includes a digital version for use on social media
We add your studio logo for not extra cost
Available in 3 graphic styles - Studio, Mobile or Basic
Studio & Mobile styles available in Blue or Pink
For an additional $25 fee we can personalise your sign
Approximately 5 business days to manufacture

Studio and Mobile graphic design by Shonda Sayers Feather.

Graphics style

Studio - perfect for those who shoot within their own studio
Mobile - perfect for those who shoot in their clients homes
Basic

Graphics colour choices for Studio and Mobile styles
Blue
Pink

Love our safety sign but would like to make some changes to the wording to personalise to your studio? There is an option for us to edit the template with any of the wording or to delete an icons or wording not needed. There is a flat $25 fee for this. You will have the option to do this during the order process and all changes can be listed in the comments box.




Photo paper

Print sizes

9x12" print with 1" matt border

Mat colours

You will need to upload your studio logo for for us to add to your sign. The best file format is PNG or EPS so there is no background on the file.

File format: PNG or EPS
Colour space: ADOBE RGB (1998) or sRGB
Pixels per inch: 300dpi

You can upload multiple files of your studio logo if you are unsure which one would be the best for us to use.