DESIGN SERVICE: Boutique Book Album Design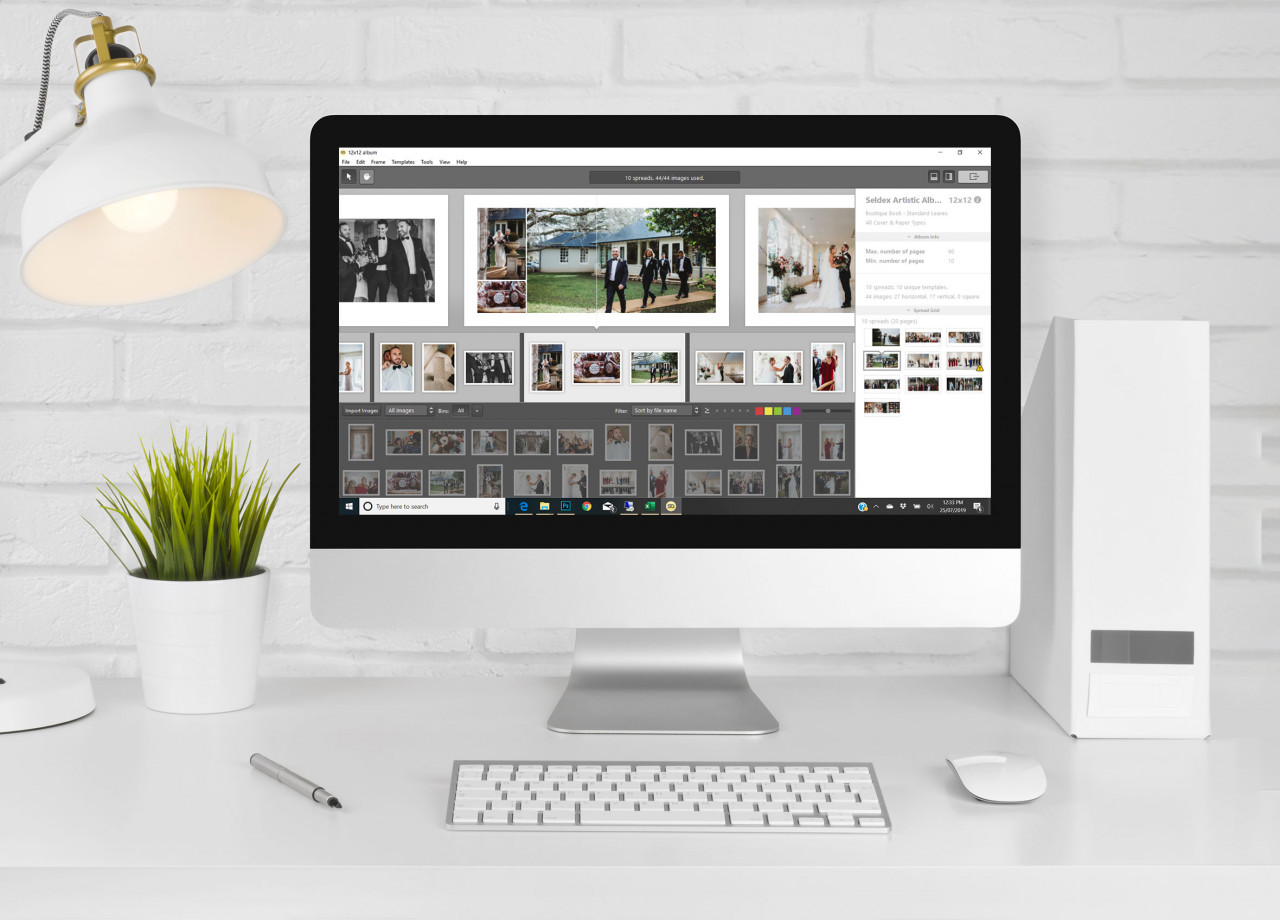 If you are ready to order an album and album design together you can do this by adding the album design option when you place the actual album order. You don't need to order the design separately using this page.

If you would like to design the album now and order the album at a later stage then this is the right place for you!

Here's how it works!

Place your album design order and upload your files. Please make sure your files are numbered in sequential order as this will help our designers ensure the images are placed throughout the album in the same order the day unfolded. IMPORTANT - Please ensure the files you upload are colour corrected, retouched and print ready as the files will not be returned to you before the album is made.
When ordering let us know the number of spreads you would like us to use in the design. We suggest you allow between 3 to 5 images per double page spread.
Comments section - feel free to add any notes into the comment section for our designer. You may want to let us know which "wow"shots you would like as full page images, or you may have 16 candid images you would like us to have on one spread. You don't have to add comments but if there is anything in particular you would like then this is the place to add it!
Your album design will be ready for review within 2 to 4 business days. We will send either you, or your customer, a link to review the design online and you will be able to add notes to pages if changes are needed. Up to 5 rounds of revisions are included in the price.
Once the album is approved we will hold the album design files until you place your order.

You will need to upload your album files to these specifications -

Files: Double page spreads
File format: JPEG
Colour space: ADOBE RGB (1998) or sRGB
Pixels per inch: 300dpi

Please ensure the files you upload are colour corrected, retouched and print ready.